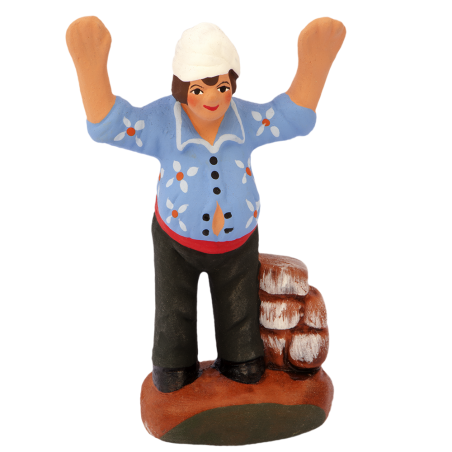  
Ravi 7cm
He raises his arms to the sky as a sign of wonder at the miracle of the nativity. The joy of the delighted person is demonstrative and communicative, ready to laugh with his arms in the air and his head astonished. The ravi is an endearing character, he is said to be a "simple-minded"
Description
100% MADE IN PROVENCE
Handmade in clay and handmade painted. 
Each santon is unique, colours may change.